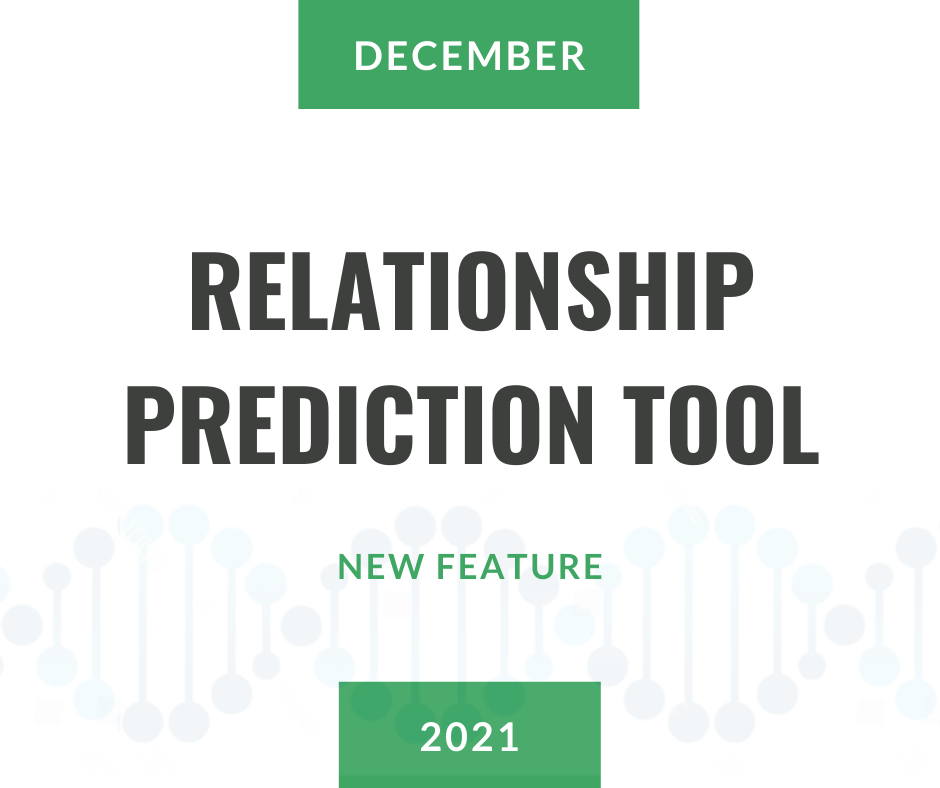 DATE:

AUTHOR:

The GEDmatch Team
Tier 1 Tools
Releases
Bug Fixes
Relationship Prediction New Tool & the Latest Site Improvements
DATE:
AUTHOR: The GEDmatch Team
We are excited to bring this accurate relationship prediction tool developed by Briton Nicholson that will be integrated throughout GEDmatch.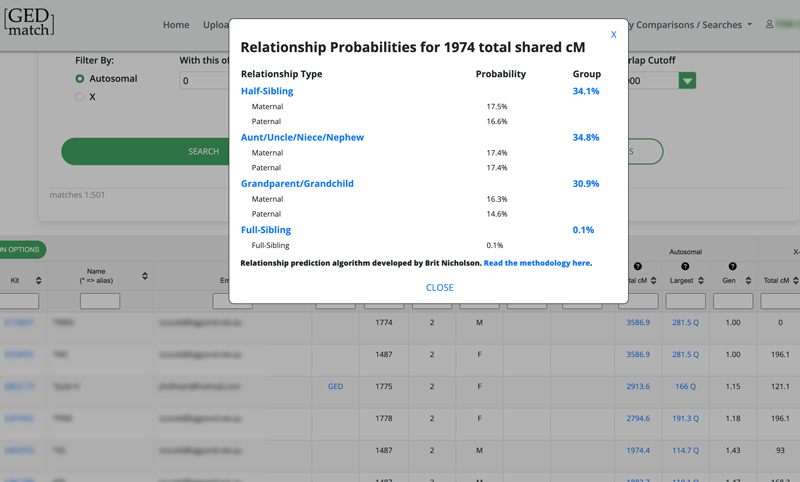 The first step of integration is on the One-to-Many Tier 1 Tool - Full Version. This is now live on app.gedmatch.com. To use the tool, simply click on the Total cM value for any of the kits in the results table, and a window will appear showing the predicted relationships! Additional integrations are planned for the future, so stay tuned!
Read about the tool on Brit's site >
We've also fixed bugs and made performance improvements. Check out the details below:
Fixes and updates for app.gedmatch.com & classic.gedmatch.com
Bug fix for Triangulation timeout issue with an update to view results by chromosome or kit range

Bug fix for "AJAX error: SyntaxError: Unexpected token < in JSON at position ###" in MKA=>Matrices tool when using large number (400-500) of kits

Fixed issue related to certain kits getting incorrectly flagged by the upload process not getting tokenized

Bug fix for GEDCOM upload that was preventing association of grandmother as mother of the father when sex of grandmother was unknown in GEDCOM file

Bug fix for People Match WikiTree links to accommodate names with spaces and update WikiTree access for A, B versions

Bug fix for User Lookup tool to allow search on email addresses with all uppercase characters

Update DNA resource kit links on the main Dashboard to go to Full version of One-To-Many tool for Tier 1 users