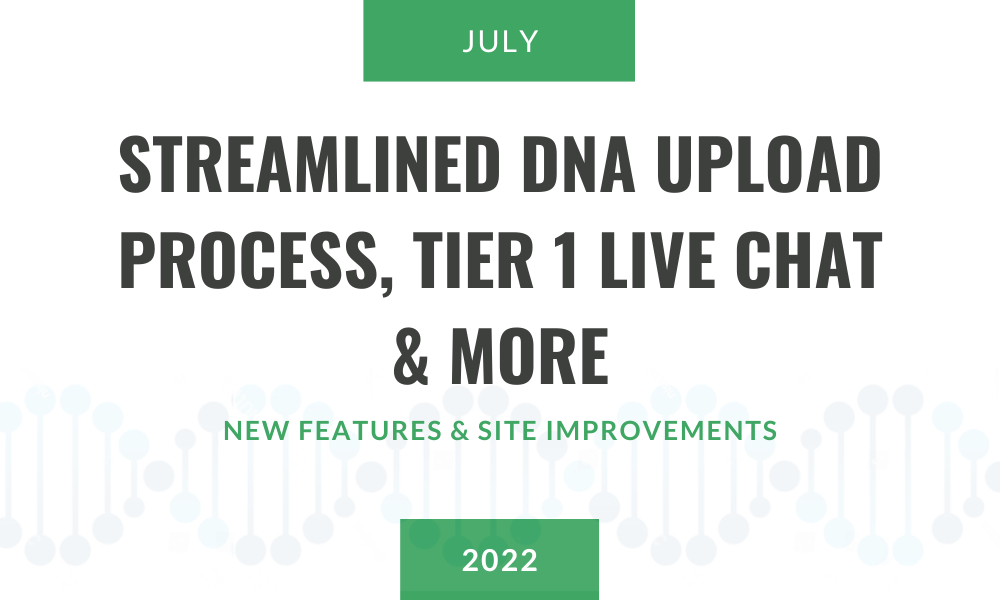 DATE:

AUTHOR:

The GEDmatch Team
Free Tools
Tier 1 Tools
Releases
Bug Fixes
June/July Roundup: New DNA upload process, Surname Search enhancements, Tier 1 live chat, and more
DATE:
AUTHOR: The GEDmatch Team
Our team has been busy making numerous tool improvements and bug fixes over the last two months, including three key improvements we know you're going to find useful: a new, streamlined DNA upload process, enhancements to the Surname Search Tool, and Live Chat support for Tier 1 users.
12 additional improvements to GEDmatch tools
If you thought those three updates were exciting, wait until you see what else the team delivered for you this month:
A focus on user efficiency and improving data results
For these releases, our team has been focused on user efficiency and improving the data results for some of our tools. Here are the most important things to know about these updates:
Streamlined DNA upload form
Previously, uploading a DNA kit involved multiple screens and interactions until the DNA Kit Number was presented on the final screen. The team has reduced this to just two screens: the initial upload form, and the final screen that shows the DNA Kit Number!
Upload form:
Final step: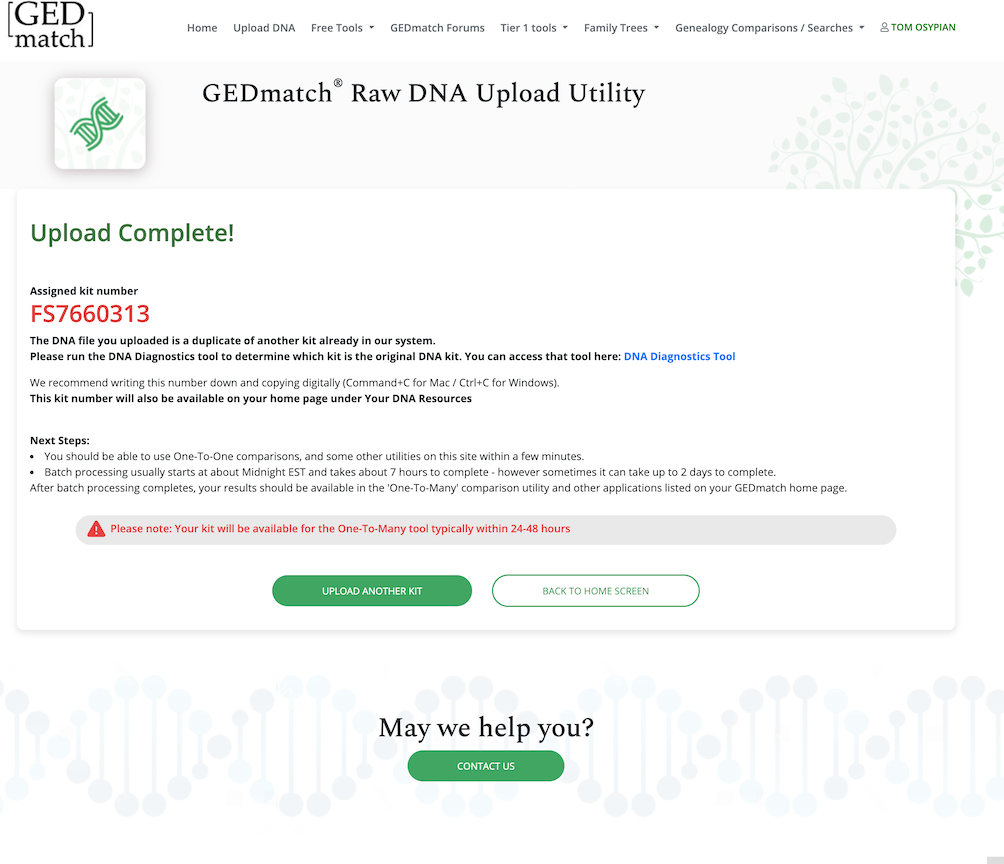 Enhancements to Surname Search
The enhancements to the Surname Search tool are in 2 forms:
Increased information for all results:

Kit Name

The size of the match of the kit with the primary kit in cM

Kit email

Links to individuals within a matching GEDCOM when the "Pedigree Only" option is used:

When the "Pedigree Only" option is used, the program builds a pedigree and ascends the tree searching for individuals who share one of the sought after surnames. Any individual who was involved in a surname match in the tree is stored for viewing later in the results

The involves a new column "Surname Individuals", and a link to a list of these individuals.

Clicking the "Individuals" link creates a new page that contains a list of all of the individuals that were involved in the surname matches

:

Clicking one of the links in this table takes you to the individual within the GEDCOM tree:
Live Chat for Tier 1
Back in May, we launched Live Chat for Tier 1 users as a bit of an experiment. Our Tier 1 users found it very helpful, so we have decided to continue to offer this as a Tier 1 member benefit. Tier 1 users can access live chat by logging in to app.gedmatch.com and clicking on the button on the sidebar, like in the image below: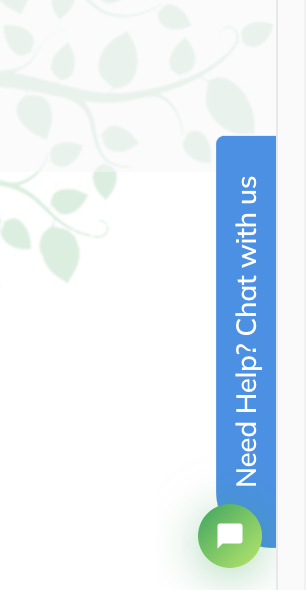 Live chat is currently available from 8am-4pm PST Monday - Friday.
"Select All Kits" button now available to "Match Both or 1 of 2" tool for Tier 1 users
You asked, we delivered! We had many requests from Tier 1 users to add in a button to "select all" kits that matched both kits in this tool. And now we have this enabled!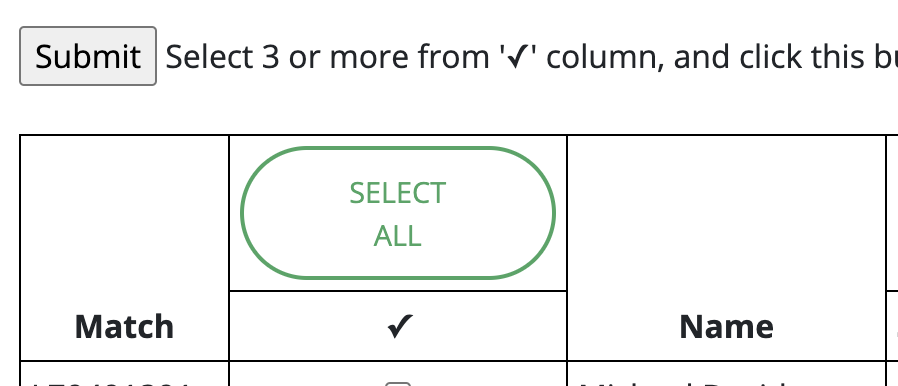 One-To-Many Original Tool
Our team has fixed the layout issues that had prevented this tool from going live on app.gedmatch.com and now made this tool available! You can find this in the Free Tools menu here: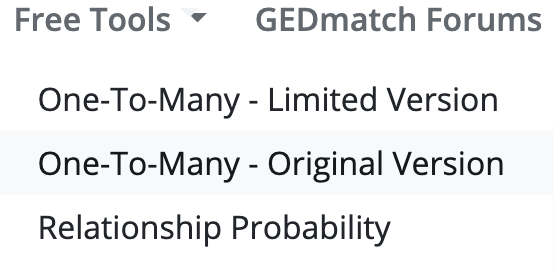 Search within this GEDCOM
Our team has also created a "Search within this GEDCOM" button and links to the GEDCOM now are pre-populated with data. One of our developers made this brief video that explains this enhancement:
Have any questions?
Questions or concerns about anything we've rolled out this month? As always, our support team is available through our support ticketing system or by sending an email to support@gedmatch.com.
You can also join the community-run Facebook GEDmatch User Group to engage in the community and ask questions! There are many knowledgeable and helpful individuals there that are actively involved in discussions on using GEDmatch.