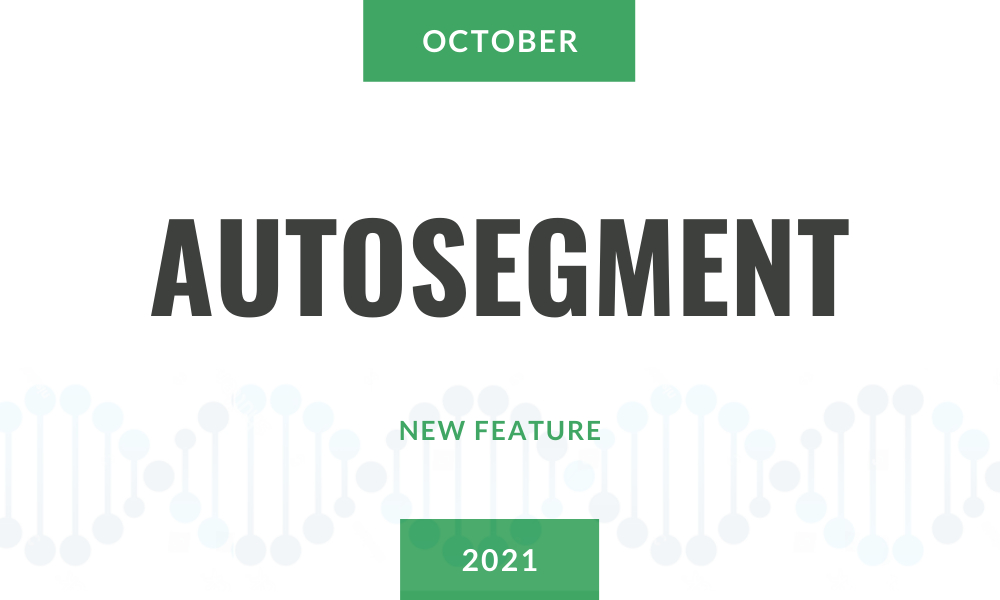 DATE:

AUTHOR:

The GEDmatch Team
Tier 1 Tools
Releases
Bug Fixes
AutoSegment New Tool Launch Plus MORE Site Improvements
DATE:
AUTHOR: The GEDmatch Team
We are pleased to announce the launch of AutoSegment, a new Tier 1 tool.
AutoSegment organizes your GEDmatch matches based on triangulated segments. These segments in turn are grouped together both physically and by color to create a powerful visual chart of your clusters. Each color represents one cluster. Members of a cluster match you and most or all of the other cluster members.
AutoSegment is available on app.gedmatch.com.
Read the write-up on AutoSegment at Roberta Estes blog >
We've fixed bugs and made performance improvements. Check out the full details below:
Fixes and updates for app.gedmatch.com
Added MKA CSV/List speed options

Fixed bug in AutoCluster to correctly set include segmentDetail flag

Updated DNA resource copy and added upload links to the dashboard
Fixes and updates for app.gedmatch.com & classic.gedmatch.com
Fixed error causing Ancestor Projects tool to crash when running a comparison

Fixed AJAX error on results page if "Graphics & Positions" option is selected and kit returns no segments

Fixed erroneous segment positions on chromosomes for segments returned

Fixed Generations Matrix increasing generation by 2 when selecting Good Accuracy - Fastest Speed mode

Fixed "This method may not be used." error on MKA GEDCOM (anc) tool when no data is returned

Optimized Triangulation tool browser timeout with a large number of closest kits (4000/5000)
Fixes and updates for classic.gedmatch.com
Fixed bug in dashboard layout

Updated DNA resource copy and added upload links to the dashboard