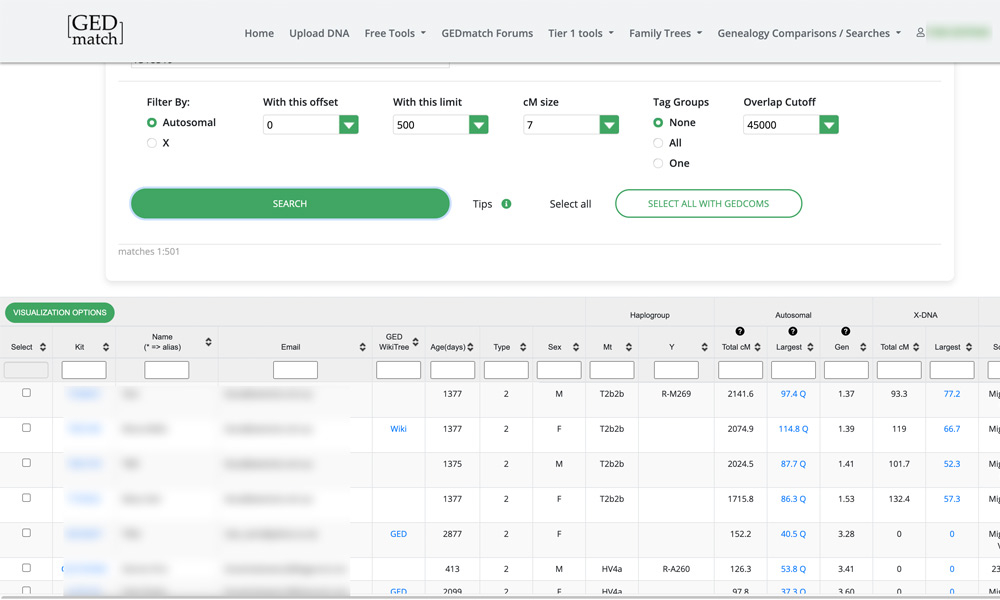 DATE:

AUTHOR:

The GEDmatch Team
Free Tools
Tier 1 Tools
Bug Fixes
July Site Updates, Improvements & Bug Fixes
DATE:
AUTHOR: The GEDmatch Team
Our team has been busy working on improving the site and fixing bugs since we launched the new marketing site and new version of GEDmatch tools. Below is a list of fixes and improvements we've made over the last month:
Fixes and updates for app.gedmatch.com
Fixed Tier 1 menu so that it shows immediately after login

Adjusted table widths and padding for mobile usability on Multi Kit Analysis

Added 4 missing optional kit fields (kit6 through kit9) to 3D Chromosome Browser

Updated One-To-Many Results UIs to display table full width and window scrollable

Added missing 'Show only Full-Match (FIR) segments on One-To-One Autosomal page

Corrected setting for minimum cM on Segment Search causing value to always be set to default (7cM); user customized cM value now passed through correctly
Fixes and updates for app.gedmatch.com & classic.gedmatch.com
Improved the Most Recent Common Ancestor tool to avoid loops on broken trees

Fixed AJAX error on multiple tools in MKA
Feel free to submit a support ticket inside of GEDmatch if you come across a bug or would like to leave us feedback.
Thanks!
The GEDmatch Team